Admission
The program is open to students from Bryn Mawr and other colleges regardless of gender. Some courses carry graduate credit. The Institut director and faculty members are French professors, teaching in colleges and universities in the United States and Europe. Classes are held at two central locations in Avignon. Library and research facilities are available to the students at the Université d'Avignon.
Applicants for admission must have strong academic records and have completed a course in French at a third-year college level or the equivalent.
Students are required to converse only in French at all times. All students must agree to abide by the self-government rules of the group. The Institut reserves the right to exclude at any time a student whose conduct or academic work is unsatisfactory. In such cases the Institut fee will neither be refunded nor remitted in whole or in part.
During the Avignon Festival, students will have an opportunity to attend plays produced by various French drama groups. The cultural and architectural wealth of Provence will be explored every week.
Application
Students of high academic achievement who are eligible to enroll in French literature or culture courses at their home institutions may apply for admission. All applications should be accompanied by a transcript of the student's full academic record and by letters from the academic advisor and from a professor of French. Qualified French students are also admitted as auditors to certain courses given at the Institut.
APPLICANTS REQUESTING SCHOLARSHIP WILL FIRST NEED TO COMPLETE AN UNDERGRADUATE OR A GRADUATE APPLICATION FOR ADMISSION.

THE APPLICATION DEADLINE IS MARCH 1, 2019.
We strongly encourage that all applications are sent by March 1, 2019.  Applications without scholarship are accepted after the March 1 deadline. All applications received after March 1 are accepted on a rolling admission basis, but space is limited.
If you are unable to complete the on-line application, please contact avignon@brynmawr.edu or call 610-526-5984. Paper applications are available for those who are not able to apply on-line. The processing fee for a paper application is $25.
Scholarship Request Form (email avignon@brynmawr.edu to obtain form). Please complete your application before requesting a scholarship.
Housing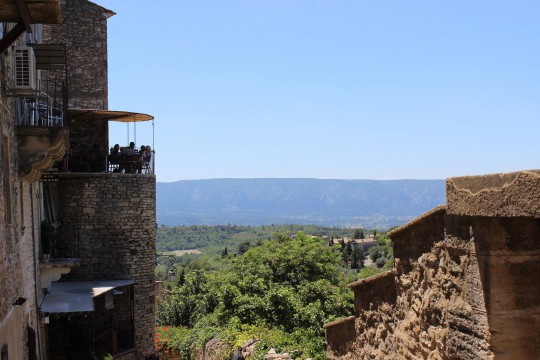 Students live with French families, mostly under a demi-pension (breakfast and dinner) arrangement. This residential plan insures both the development of fluency in French and intimate contact with French life and customs. In recent years, private rooms and studios have also been available. All housing options will be announced in early April, 2019.
More about housing
Your application has been validated! Let's go :
Cost of Program for 2019
Tuition 6,400$
Fees* 500$
Room and Board** between 1,000$ and 2,000$
* includes excursions, plays and activities
** the actual cost will be announced in early April. Price does not include transatlantic transportation to and from France
Fees are returnable to students who withdraw by April 30. Half of the tuition fee will be refunded to students who withdraw between May 1 and June 1. There can be no refunds after June 1.
Scholarships
Scholarships are available on a limited basis. All scholarships will be awarded on the basis of academic excellence and financial need. To request scholarship application forms, email avignon@brynmawr.edu.
Transportation
Students make their own travel arrangements to and from Avignon.